Application for Inclusion
in the GCA Cybersecurity Toolkit
The tools and resources in the GCA Cybersecurity Toolkits are carefully selected based on strict criteria. Even so, we are always interested in discovering new tools that may provide value to toolkit users. All tools must meet our requirements, outlined in the Toolkit Selection Guidelines document below. If you would like to recommend a tool that meets those requirements, please use the Application for Inclusion form, also below. You may submit your completed application to toolkit@globalcyberalliance.org.
Toolkit Selection Guidelines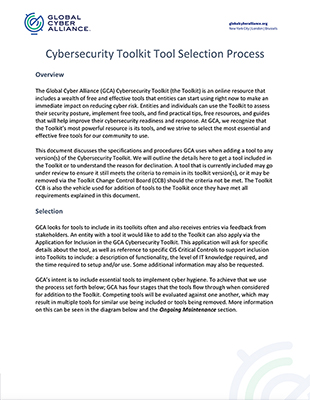 Application for Inclusion