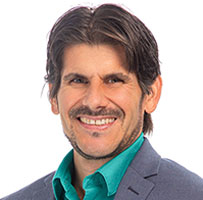 Ryan Macias
For more than 15 years Ryan has provided subject matter expertise in election technology, security, and administration to election officials across the U.S. and election management bodies abroad. Ryan has advised 1,000s of election stakeholders on methods to build resiliency in the election infrastructure.
In 2019, Ryan founded RSM Election Solutions LLC a consulting firm whose motto is Resiliency in the election infrastructure = Securing election technology + Mitigating risk to the democratic process. He is also a subject matter expert in infrastructure security for Lafayette Group, Inc. where he develops strategies and products for state, local, tribal, and territorial (SLTT) governments and private sector partners to mitigate risk to critical infrastructure.
From 2016-2019, Ryan worked for the U.S. Election Assistance Commission (EAC), most recently as the Acting Director of the Voting Systems Testing and Certification Program. He also spent 10 years with the California Secretary of State developing and implementing legislation, policies, and procedures on election technology and security.